Since 1986 -- for more than a quarter of a century -- Saper Galleries has enjoyed sharing the creative, imaginary, and compelling ceramic wall sculptures by artist Allen K. Littlefield. His designs, as you see here, are truly unique and quite captivating.

The dimensional images each seem to convey a personality, perhaps with a sociological, anthropological, or cultural reference, particularly when grouped with others which share some common and dissimilar attributes.

Littlefield was born in Pennsylvania and lived most of his life in New York State. His Master of Fine Arts degree was earned in 1973 at the State University of New York.

The artist builds each piece individually out of white stoneware clay and then bisque-fires them in an electric kiln. The final step in firing involves an ancient technique called pitfiring. This is done outdoors and involves wrapping or positioning each piece with various materials including cardboard and newspaper. After the pitfiring Littlefield washes each piece thoroughly and lets it dry before applying other colors or attaching them to backgrounds.

He says that his "work is to be viewed as 'future artifacts', objects that foreshadow what may be found in museums 3,000 years from now. The sculpture and fragments might reveal some of our alleged martyrs and saints or ritual and sacred objects."

I bought one of Allen Littlefield's dimensional wall sculptures in the 1980s for a bathroom where it seems to come out from the wall to greet the viewer. They are perfect for small walls, intimate spaces, or where they can be viewed relatively closely.

Every Littlefield wall sculpture is unique and hand-made directly by the hands of the artist. I and many others who have acquired them from Saper Galleries have enjoyed them for their own homes and as gifts for others.

I hope that you, too, are taken by their captivating qualities, and that you enjoy imagining their "meaning" as they speak to you.
~ Roy Saper


Emergence
3 1/2 x 3 1/2 x 2 1/2"
$75
On display right now!



Dream Song
3 1/2 x 3 1/2 x 3 1/2"
$60
(Please call to confirm availability)



City Escape
10 1/2" diameter
$195
On display right now!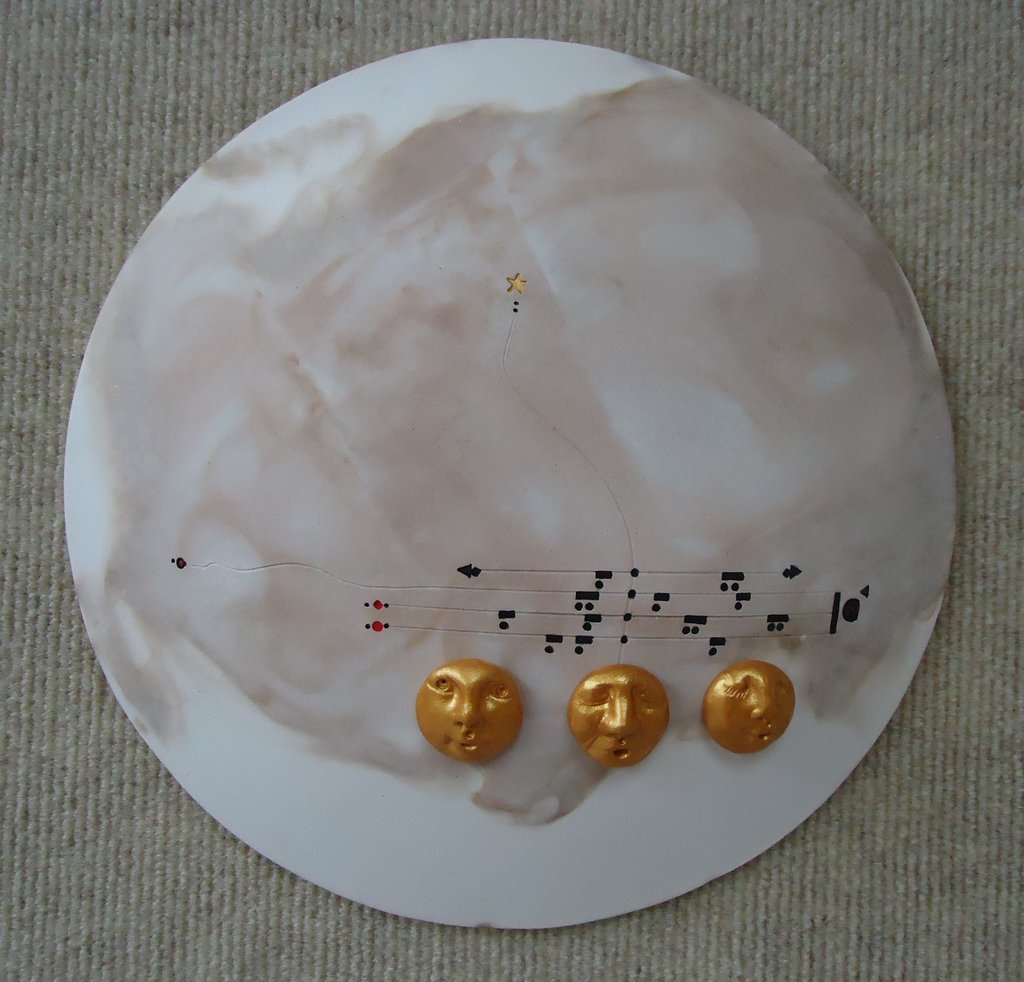 Cosmic Chorus
10 1/2" diameter
$195
Oh no! It sold!
But the artist can make another for you. Just ask us!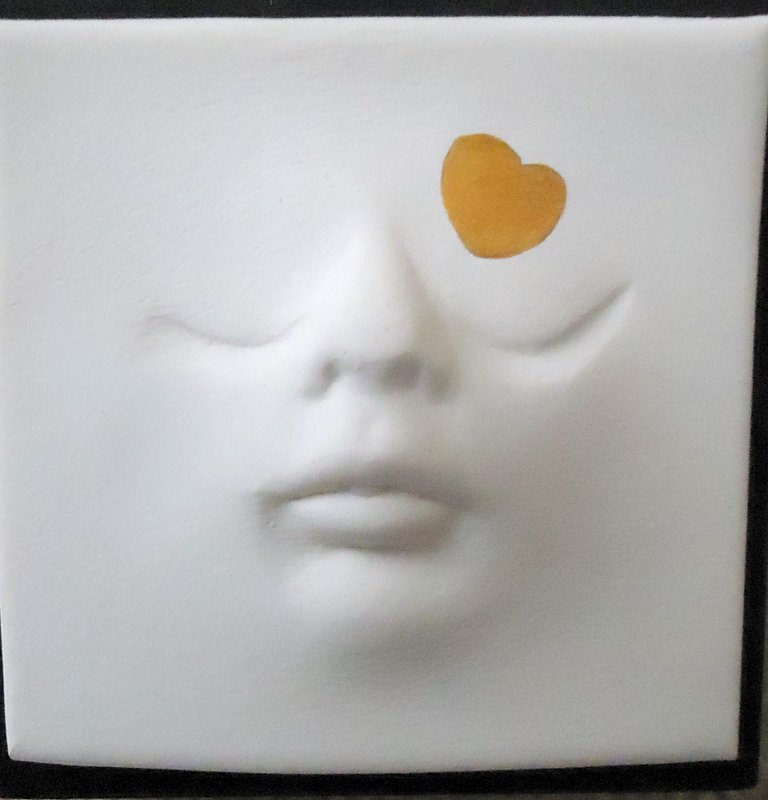 Luv Ya!
3 1/2 x 3 1/2 x 2 1/2"
$65
On display right now!



Split "P"
3 1/2 x 3 1/2 x 2 1/2"
$75
On display right now!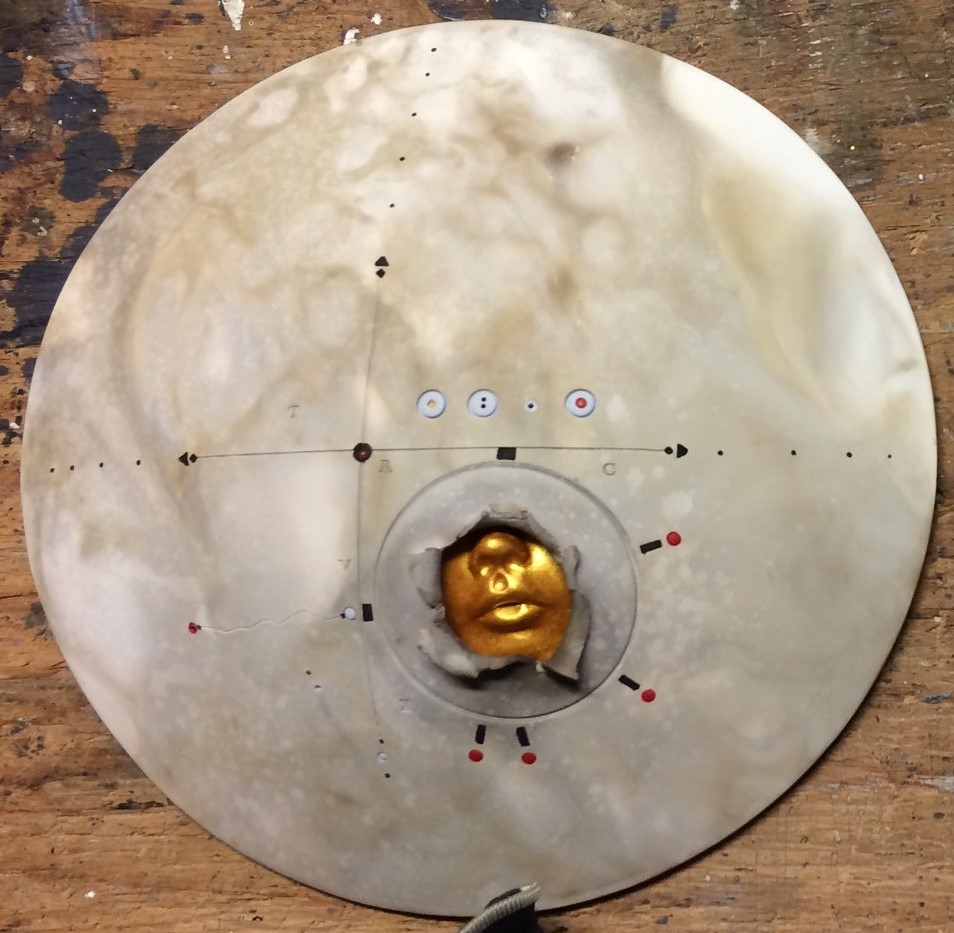 Emergence II
10 1/2" diameter
$195
On display right now!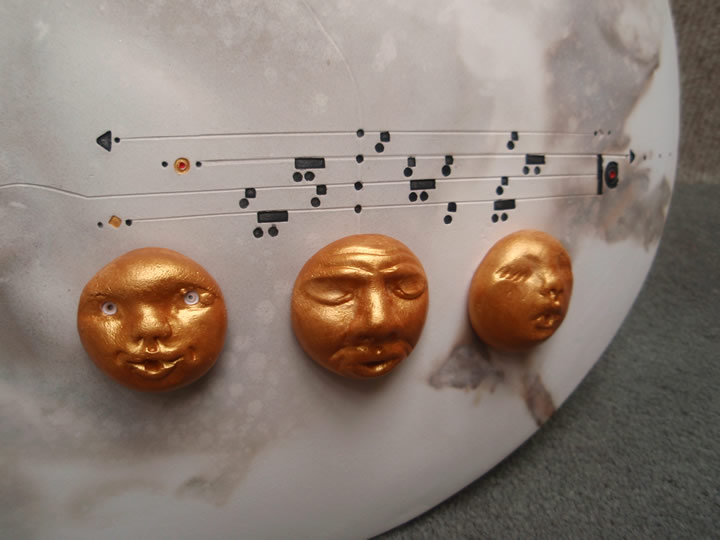 Cosmic Chorus (detail)