---
SAPER GALLERIES

---
and Custom Framing
Home
About
Inventory
Contact
Testimonials
Chat Live Now

Click icons above to see recent posts!


Naranja
Original 53-color lithograph, numbered 188/200
Paper size: 27 x 36"
Sorry, sold for $2,800 ($2,200 less than the current value of $5,000)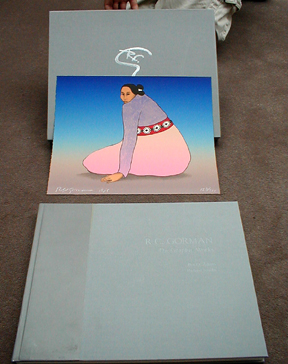 The Graphic Works
and
Red Concho
Rare deluxe edition leather-bound book and slipcase
with signed and limited edition original lithograph, 11 x 14"
Available to you at $3,000 -- half of the full $6,000 value!
Home
About
Inventory
Contact
Testimonials
Chat Live Now
Saper Galleries....where excellence is the standard!

433 Albert Avenue East Lansing, Michigan 48823 USA TOLL FREE now: (877)537-5251 (517)351-0815