Winter Waltz

Limited edition serigraph on paper, signed and numbered from the edition of 500
27 x 22"
$550
Colonnade
Limited edition serigraph on paper, signed and artist proof numbered A.P. 1/60
28 x 20" image size
Sorry, sold for $1,400 framed
Note, this print is now sold out
This print appears on the cover of the 132-page book
Quintessence
about the art of Frederick Phillips
Enjoy these rare, unique oil paintings now available to Saper Galleries clients due to special arrangement by the artist.
Please contact us for higher resolution images or to have one sent to you!
Almost There
Original oil painting on linen canvas
20 x 30"
$6,100 framed
Interior II
Original oil painting on linen canvas
24 x 18"
$4,400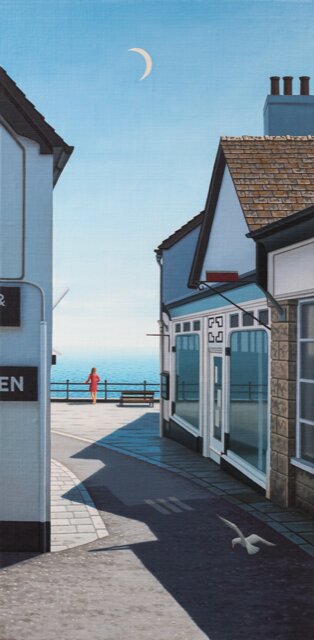 Ultramarine
Original oil painting on linen canvas on wood panel
20 x 10"
Sorry, sold for $2,100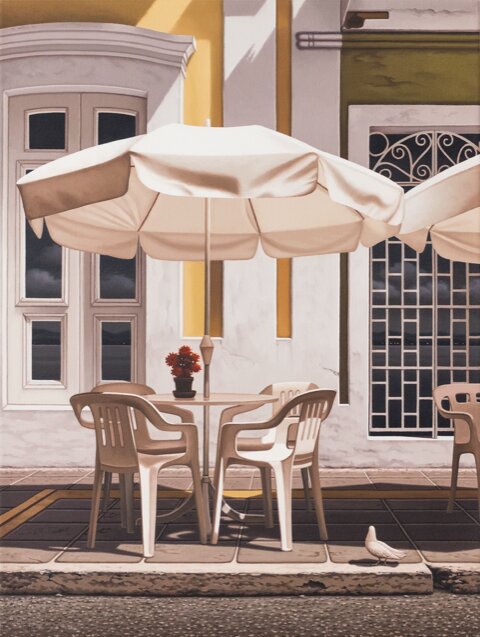 Afternoon
Original oil painting on linen canvas
24 x 18"
$4,400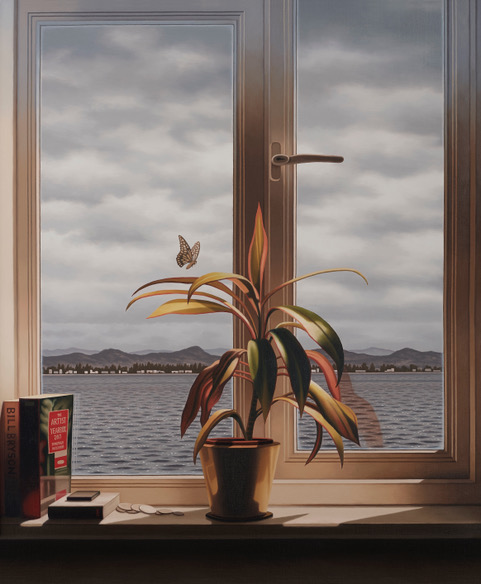 Translucence
Original oil painting on linen canvas
24 x 20"
$4,700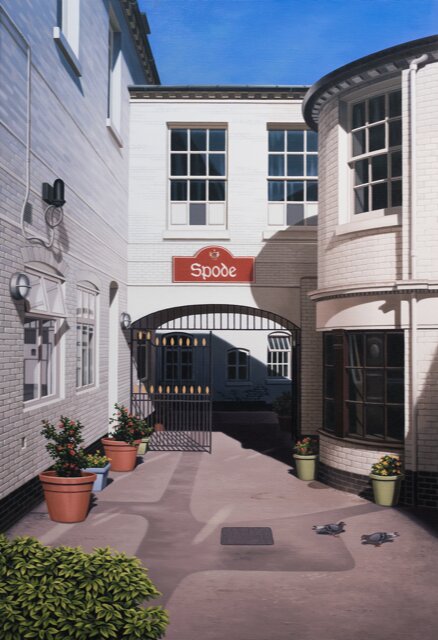 Courtyard Spodework
Original oil painting on linen canvas
30 x 20"
$6,000
Reflections

Original oil painting on linen canvas
24 x 16"
$3,900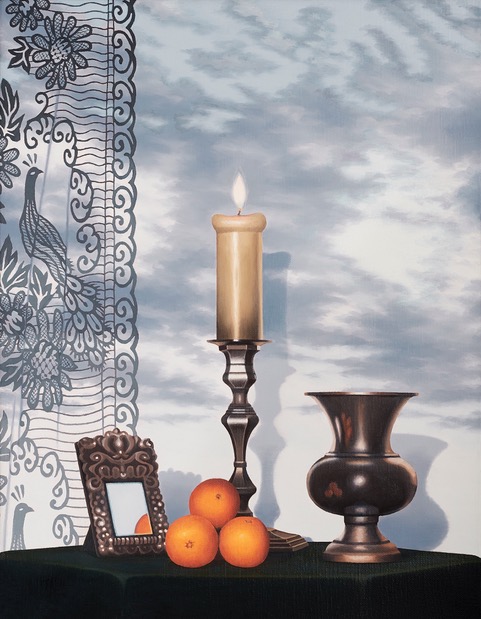 Veritas

Original oil painting on linen canvas
18 x 14"
$2,500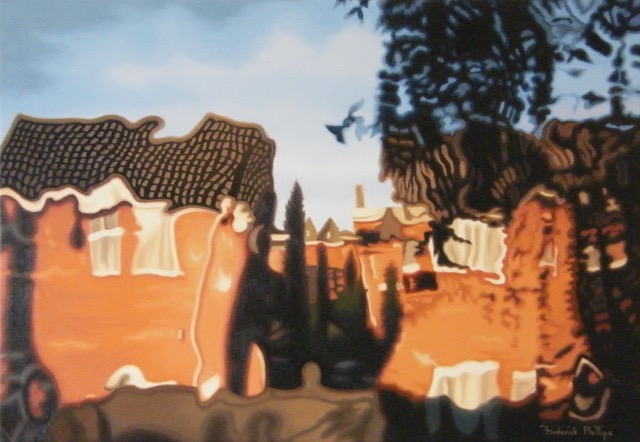 Suburbia

Original oil painting on linen canvas
14 x 20"
$2,800
Born in Stoke-on-Trent in 1953, Frederick Phillips studied Fine Art at Burslem College of Art. In 1974 Frederick graduated with a BA Degree in Fine Art and, following successful exhibitions in the Midlands, in 1981 he moved to London and began exhibiting his work at galleries there.

In 1990 he was awarded an Artist of Exceptional Merit visa by the USA and moved to Chicago where he lived and worked for almost 20 years. In 1996 he was invited to lecture on Dream and Reality in Art at the Museum of Contemporary Art in Chicago and in 2000 a book on his life and his art was published in America. Exhibitions of the artist's work have been held in London, Chicago, Boston, New York, Puerto Rico and Hong Kong and are in private and corporate collections throughout the world.

In 2007 he returned to his home town where he established a new studio and has since exhibited his artwork at exhibitions held in Manchester, Birmingham and Staffordshire. He also spent two years as a part-time Tutor in Life Drawing at Staffordshire University as well as participating in the judging of the UNESCO-sponsored International Children's Exhibition of Fine Art in Lidice in the Czech Republic where he joined an international panel of judges to adjudicate 26,000 artworks. In April 2016, the artist was one of the first to move his studio into the new ACAVA Artists' Studios at the former Spode Works pottery factory in Stoke where he continues to paint and plan future exhibitions.

Dedicated to the craft and tradition of oil-painting, Frederick Phillips is a painter for today who uses the techniques of the past to create the masterpieces of the future. His atmospheric paintings are like half-remembered dream images, glimpsed briefly as we awaken. As the artist himself has stated:

"Originally, I was inspired by the Surrealists, and even today my paintings are not realistic portraits of the world about me. My work is about memory; I don't paint what I see, but the memory of what I have seen".

We are excited to share with visitors to Saper Galleries the artwork of British artist Frederick Phillips.

Home
About
Artists
Contact
Testimonials
Chat Live Now
Return to top of page