Home
About
Artists
Contact
Testimonials
Chat Live Now
Click icons above to see recent posts!
New to Saper Galleries, enjoy these wonderful free-standing mobiles intended for display on your dining table, coffee table, conference room table, shelving, pedestal, dresser, or wherever else you have a 12" square surface at home or the office!

They are each unique, hand-crafted and finished from aluminum sheet and wire, aircraft-grade rivets, and acrylic paint. We welcome the free-standing mobiles by Prescott, Arizona artist Paul Landis. Good value and beautiful concepts, design, and quality. If you have a preference for contemporary art, you may wish to consider a Paul Landis mobile!

Prefer a mobile to hang from the ceiling? Let us know and we'll show you what is available!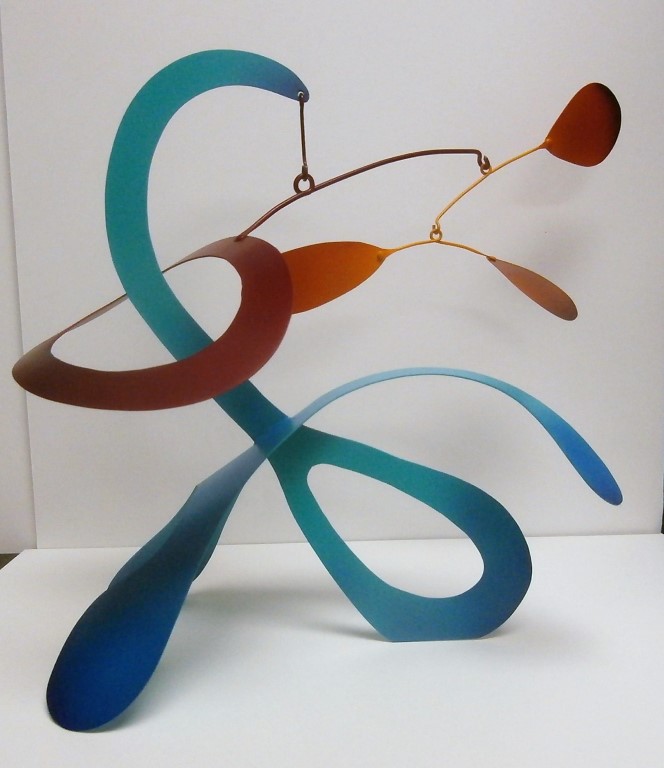 Blue Rondo
Tabletop mobile with aqua and blue base
11 5/8" tall
$600
Quinate
Tabletop mobile with black base and orange elements
11 1/2" tall
$550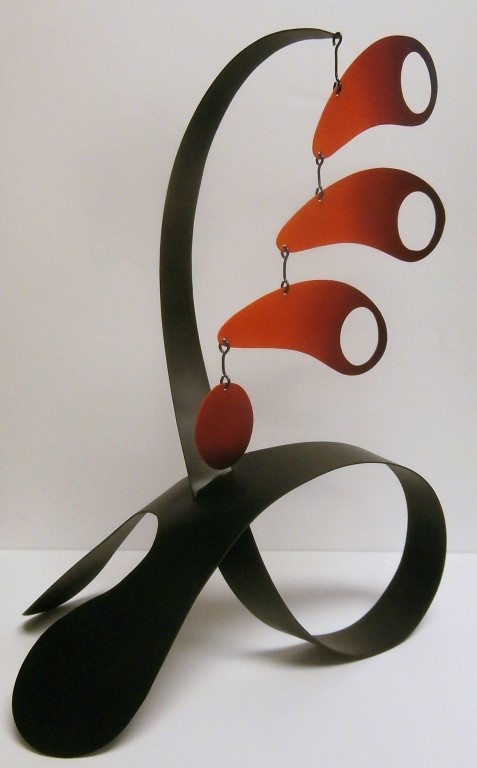 Black Gold
Tabletop mobile with black base and red-orange elements
12 1/2" tall
$550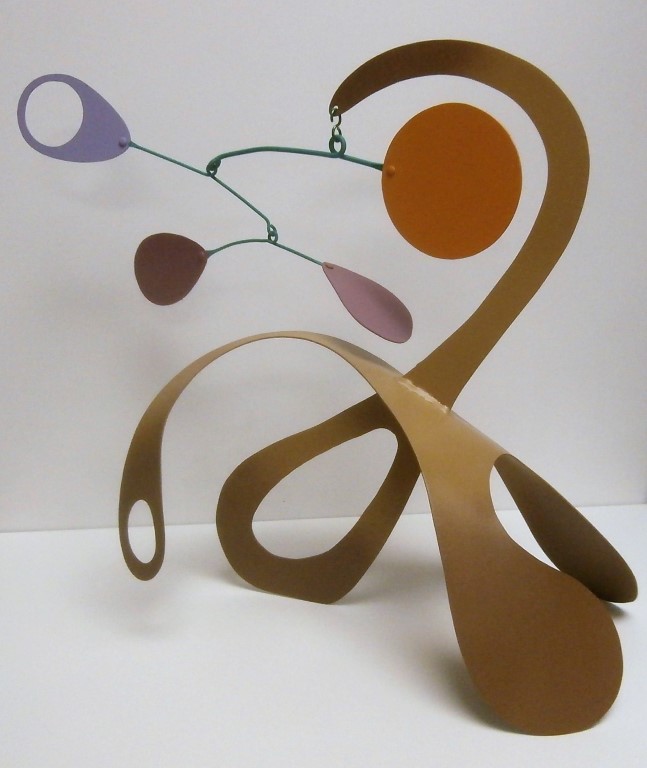 Kraftwerk
Tabletop mobile with brown base, tangerine and lilac elements
11" tall
$550
Home
About
Artists
Contact
Testimonials
Chat Live Now
Saper Galleries.... where excellence is the standard!

433 Albert Avenue East Lansing, Michigan 48823 USA (517)351-0815