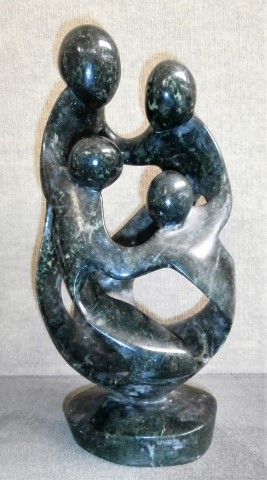 Families and Couples - Hand-carved Stone Sculptures from Zimbabwe
is now on display in our center gallery!
Although Zimbabwe has been afflicted by political strife, extreme poverty, unemployment, hyper-inflation, a crumbling infrastructure, and an exodus of teachers and doctors, an aspect of the culture that remains firm is the importance of family relationships. In the Shona tribe, this is beautifully represented by their unique sculptures depicting families and couples.
The serpentine stones are mined and carried back to the villages where artisans, who learned the skill from their parents, chisel away the stone spirits to reveal the soul which appears as the figurative sculptures that are now on display at Saper Galleries. The artists tell us that our buying their sculptures permits their children to attend school. See the collection
here
. Enjoy!